Makeup is to girls what food is to starving. In a wedding ceremony, around the corner of your guest's house or a birthday party of your friend, we girls don't want to miss out the opportunity to apply make-up. Get ready to learn some easy and simple makeup tricks to get better with your makeup. Don't worry, you will learn the tricks at a blink of  an eye.
Makeup Tricks 1: 

Get rid of fake foundation
We all admit that the application of foundation makes our skin look unnatural. But you need to apply it to get the complete look. So here are some makeup tricks. Apply the foundation and then use a tissue to wipe it off your cheeks. This way you can easily layer your brush without looking fake.
2. Play with your mascara:
Making sure your mascara is not more than a month old one is one of the important makeup tricks. Fresh mascara glides on and doesn't flake. Wiggle mascara from the base of the lash and sweep upward and outward.
3. Get rid of tired face:
Under-eye dark circles makes one look tired and sloppy. Isn't it? So here is a good makeup trick – apply a corrector following with a concealer that is two shades lighter than your foundation. Finish it by applying a yellow powder to prevent creasing.
4. The tricky liner trick:
Applying a liner of one's choice isn't easy. But once you master this art, you can create the perfect eye makeup looks in a flash. Test the liquid liner by drawing a line just above upper lash line and then trace it.
5. The eye lash curler: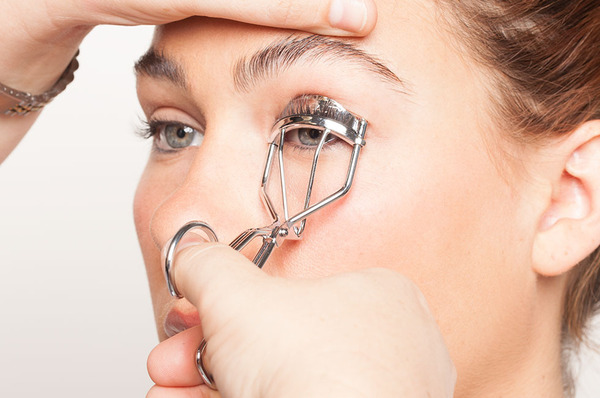 Curling the eye lashes is the key to make your eyes pop out. Use the lash curler before applying mascara.
6. Colour coordination of lips and cheeks:
Colour coordinating your lips and cheeks gives a uniform and natural look, no matter what colour you choose. Don't forget your lips. It is important makeup trick.
7. Smoky eyes:
Start lining the inner rim of your lower lash lines, working the eye liner into the lashes. Close your eyes and line the upper lash lines by pushing the liner into the lashes so there is no gap between the lashes and line. Use your finger tip to smudge it in, then sweep the eye shadow across your lids and up into creases. Blending outwards and upwards. But careful! Not into your temple of course!
8. Bold red: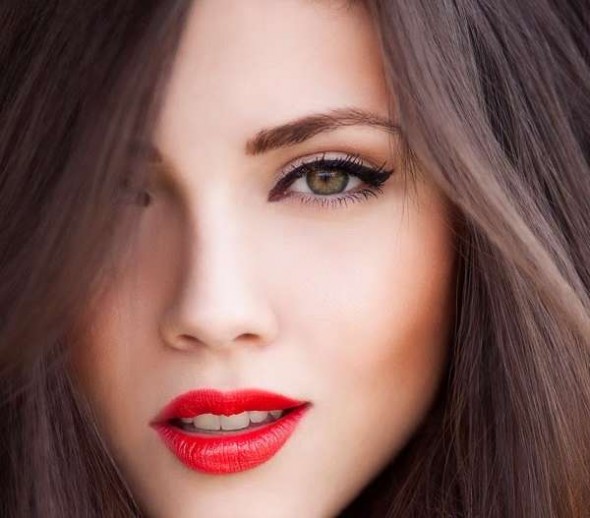 A red pout always looks super gorgeous. A sizzling, red lipstick is a must for every girl especially at weddings. Start with sharp lip liner, the same colour of your chosen lip stick. Smile a little while applying so that the lips are tight. Fill in the lips using the side of the liner, then take a lip brush and apply the lipstick for precision.
9. Get a multi-purpose beauty product:
A multi-use product will give you a great look and will also go easy on your pocket. Everyone should have a fuchsia cheek colour that you can pop on your lips and cheeks. Choose a creamy, opaque pink with a bit of gold in it to brighten the face. Mix it with some moisturizer and blend on your cheeks.
10. Get the cheek bones:
So you don't have the natural killer cheek bones? Hey! Don't worry girl. Sweep a sheer shimmer powder along the top of your cheek bones and just under your temples. Pucker up to find the hollows of your cheeks. Dust a deep nude blush in the sunken area under the cheek bones. Smile and apply peachy blush. Use circular motions. Slowly make larger circles with the brush.
Do you have any simple and useful makeup tricks? Comment & share with us. We are all ears!